Location and local attractions
Rerawadi Resort & Spa is situated in the Amphoe (administrative district) of Khun Han (Thai: อำเภอ ขุนหาญ) which is south of the province of Sisaket in an area of the Northeast of Thailand called the "Isaan".
Surrounded by green Rice Paddies, we are away from the main roads and enjoy peace and quiet in beautiful surroundings. Since Khun Han is not a tourist area you will meet local Thai people and get a real feeling of how the friendly "Khunhanians" live here.
There are many small lakes and steams all around which are commonly dotted with Water Lilies and Lotus Flowers. Plenty of wildlife too!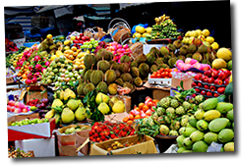 Fresh tropical fruits grow locally including Pappaya, Mango, Pineapple, Banana, Coconut, Star Fruit, Dragon Fruit and many more. A visit to the local street market will allow you to try, and buy, a large selection of delicious fruits and foods and meet the friendly stall owners.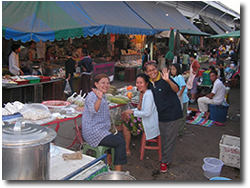 On the 9th, 19th and 29th of every month another street market is setup around Khun Hans central "Big Circle". Here you will find more clothing and bags etc. The Big Circle is also the place that holds many festivals, celebrations, sporting events and the occasional music concert.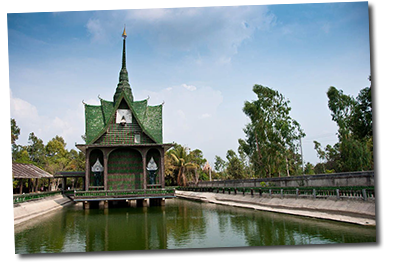 Popular attractions around Khun Han include Wat Lan Khuat which is known locally as the "Beer Bottle Temple" or the "Million Bottle Temple". It literally is made from a mixture of Beer and Red Bull bottles and is a stunning site.
Also, there are many waterfalls around Khun Han, the closest being Samrong kiat, a great place for a picnic or just a relaxing day in the shade.